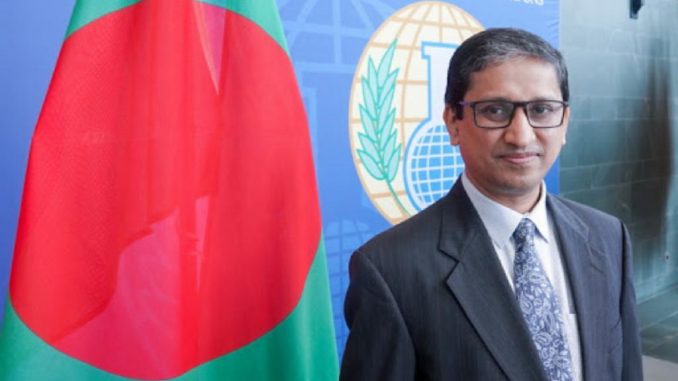 We are delighted to announce that the H.E. Ambassador of Bangladesh in Bosnia and Herzegovina, Mr Riaz Hamidullah, is going to visit the Faculty of Medicine Foča on Friday, 18 June 2021 (after his visit to the University of East Sarajevo). The ambassador wants to get acquainted with the work and organization of our institution, facilities and other conditions for study, so as to discuss the possibilities of strengthening cooperation, especially taking into account the fact that during the previous year students from
Bangladesh passed the entrance exam for the study program in Medicine English at the Faculty of Medicine, but due to the global situation caused by the covid-19 pandemic, they were unable to obtain a visa and come to Foča.
Ambassador Hamidullah, an expert in economics with abundant experience in international missions, will give a lecture for students of the Faculty of Medicine and the Faculty of Economics of the University of East Sarajevo.
In hopes that the cooperation will be continued by the realization of the planned arrival of students from Bangladesh and India to Foča, we look forward to this visit!